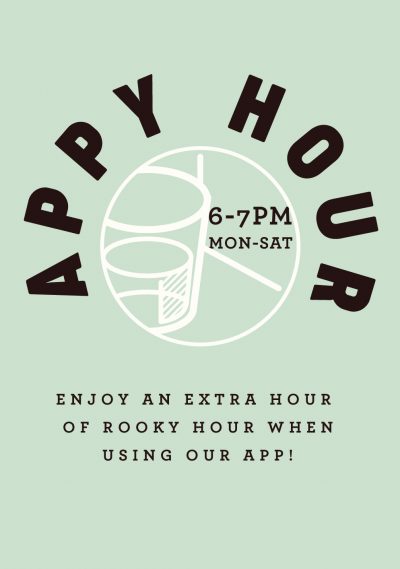 Appy Hour
Hang around a lil longer after Rooky Hour and we think it will make you very appy!
Continue to sip on your favourite $8 Sipsmith Dry Gin, $15 Winter Cups and more, for an extra hour when using our App!
Do you want in?
It's easy, simply download the AVC app, pay for your drinks at the bar through the app and BAM! Welcome my dear friend to an extra hour of drinks Monday to Saturday between 6 -7 pm.
See you upstairs!
Book a table
Credit card details are required to secure all reservations dining on a set menu. No deposit is processed on your credit card. Should you need to cancel your booking or decrease your group numbers, we request 48 hours notice to avoid a cancellation fee of 50% of the set menu price per person.