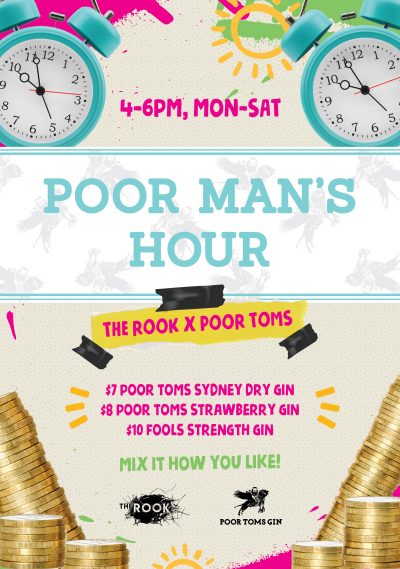 Poor Man's Hour
Everyone likes a happy hour.
We're bringing you 3 flavours of Poor Toms Gin that you can mix any which way you like.
~ $7 Poor Toms Sydney Dry Gin
~ $8 Poor Toms Strawberry Gin
~ $10 Fools Strength Gin
Monday – Saturday | 4pm – 6pm
Book a table
Credit card details are required to secure all reservations dining on a set menu. No deposit is processed on your credit card. Should you need to cancel your booking or decrease your group numbers, we request 48 hours notice to avoid a cancellation fee of 50% of the set menu price per person.